The retail industry of Pakistan is full of numerous supermarkets scattered across the country. These supermarts range from new startups to leading businesses of Pakistan, such as Imtiaz Supermarket.
If you're a supermarket owner and dream to achieve success with global recognition, you need to know the importance of the right business management software for you: CIS Supermarket ERP.
An ERP is essential for running any scale of business. Whether it be a small startup supermarket or a leading supermart chain.
A good ERP software helps your business run smoothly and enables you to grow strategically in the market.
Before knowing how CIS Supermarket ERP is the best ERP business management software for you, you need to recognize the scale of the size your mart deals on.
A small supermarket's ERP needs largely differ from a large supermarket's, however, they both equally have an equal significance for ERP in their business.
If your supermarket spans nationwide, or even has at least 4 citywide branches, a Core ERP for small businesses may not be your preferred option.
What you would need is CIS On Premise ERP which is the most complete and powerful ERP software aimed at large companies.
On the other hand, if your supermarket is small, dealing in a single city with at most 3 branches, you may not prefer getting into a lengthy ERP implementation plan.
For such small supermarkets, CIS facilitates by offering a specialized ERP that is low on cost and has a quick ERP implementation plan.
As an overview, this Core ERP for Supermarkets costs just 1500/month and features a Rapid ERP Implementation Plan of just 25 Hours!
If you feel confused with the decisions between the two ERPs offered by CIS, don't worry. This comparison should clear it up.
The On Premise CIS ERP for Supermarkets is the complete and absolute ERP designed for large businesses. 
This is a one time investment for a leading business that features customizable industrial modules.
Because the On Premise ERP is a big project designed for big companies, the ERP Implementation takes a long while (at least a few months), and the cost is also designed to fit the right needs of the business.
On the other hand, the Core ERP for Supermarkets is targeted towards small businesses that can't afford to invest in a complete ERP which is expensive and takes a long time to implement.
This is where CIS offers innovation in the Pakistani business industry. We recognized even small businesses need good business management software in order to become leading businesses, which is why we create a Core Cloud ERP for supermarkets and filled it to the brim with the most important features.
While this may not be as complete as an On Premise ERP, it is more than capable of managing SMEs.
With professional Cloud integration, CIS enables both the ERPs to run on the cloud.
Both ERPs generally help a company smoothen processes, create a business database, and improve communication between departments.
Why Do Small Supermarkets Need ERP?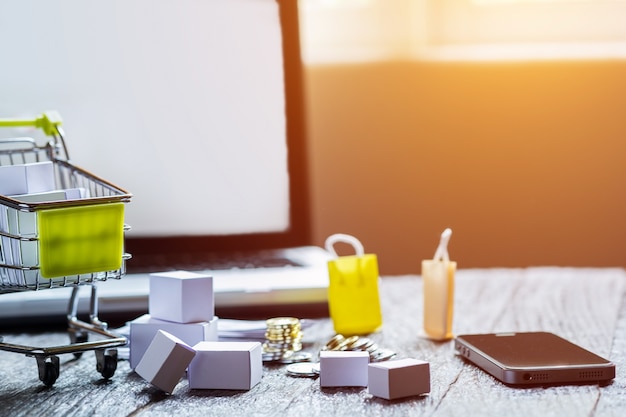 There is a very unproductive norm in the Pakistani business industry where small businesses are seen to not be running any business management software until they have expanded into a medium sized entity.
While not investing in an expensive software may be a good cautious move for small startups, it is very unlikely for businesses to grow without proper management of the business.
A typical supermarket mainly requires the need for ERP for the following processes: 
Procurement

Database and Data Entry

Inventory management

Employee management

Accounting
These needs are the pillars for creating a good foundation for a successful-to-be business.
CIS Core ERP for Supermarkets aims to aid the owners of a supermarket to easily and efficiently work around these pillars to ensure success in the long run.
5 Key Benefits Of Using CIS ERP For Supermarkets
To tackle the problems stated above and help a supermarket sow the right seeds in to create a leading business of the world.
The main benefits to a Supermarket using an ERP system is:
Easy and Accurate Procurement Procedures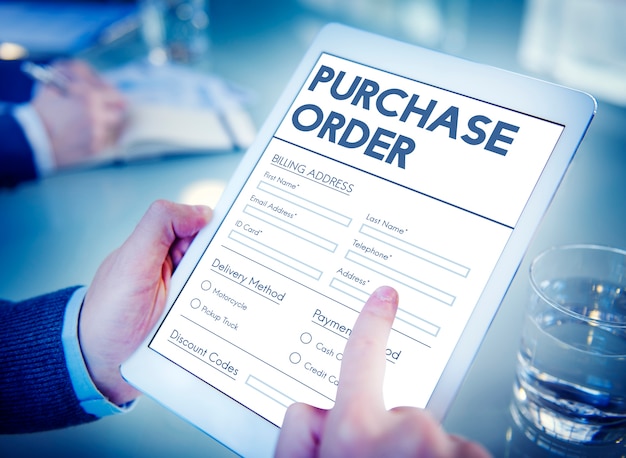 Supermarkets deal with hundreds, if not thousands, of products.
This makes the supermarket business procurement process one of the most complex in the global industry.
However, it doesn't have to be that way. 
With CIS Supermarket ERP, supermarket owners can easily create procurement documentation such as Requisition Notes, Purchase Orders, GRNs, etc., approve quotations from the authoritative departments, get reminded for purchases through important setups such as minimum stock level, reorder level, and more.
This ensures a supermarket never faces delays in the procurement process and simultaneously all purchasing documentation is stored safely and accurately.
Proper Inventory Management
After a good procurement system, the supermarket also needs a good inventory management system to ensure all inventory kept in stock is managed efficiently.
This refers to knowing current stocks available in the store and other branches, reports about sales of each item of what to order, reorder levels, EOQ, and more.
With CIS Supermarket ERP, supermarts are brought ease by having complete and clear control over their stocks.
This ensures the supermarket never faces a shortage or an overstocking problem.
Business Database and Business Partners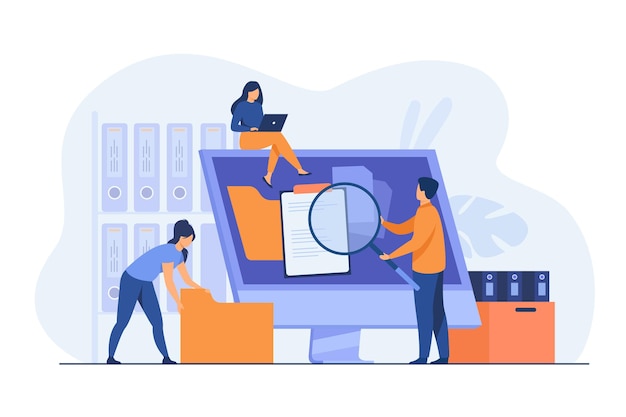 It is important for any business to have an accurate and accessible business database that contains all information about the business.
This information has many uses to stakeholders of the business, from its own employees to the government/banks.
Plus, keeping a good database of the business enables managers and owners to make better decisions about the business.
This is why CIS Supermarket ERP digitizes all business data and saves it securely on the cloud to be accessed remotely by the managers, anywhere at any time.
This database includes all business details such as employee records, business documents, customer records, business' stakeholders, business' finances etc.
Moreover, CIS Supermarket ERP is one of the only ERPs in the world to help a business also create informative data about their B2B stakeholders.
This refers to customers, suppliers, banks, and more. 
As a stakeholder can be affected in many different ways in a supermarket business, CIS Supermarket ERP enables easy B2B processing by identifying different businesses with labels of what they are to the supermarket.
This practice is known as setting Business Partners.
Proper Employee Management and Payroll
The smallest of supermarts deal with numerous floor employees that need proper management.  But due to the nature of the work, it can be hard to distinguish employee efficiency.
However, CIS Supermarket ERP tackles this by providing managers full control over employee management and enabling smooth communications between the chain of command.
Furthermore, each employee, at the end of the day, needs payroll accounting.
This process requires hefty manual work which is streamlined and smoothed out by ERP software.
Supermarket ERP software helps you create extensive payroll accounting easily for thousands of employees even, taking into account all factors of wages and salaries such as salary methods, allowances, deductions, and more.
Powerful Accounting Modules of CIS Supermarket ERP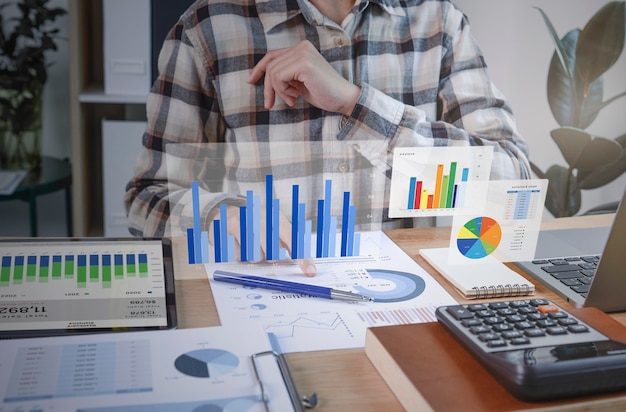 At the end of the day, the business which succeeds in a market is the one that has complete control over its finances.
This not only requires good financial accounting but also management accounting including intelligent reporting.
The business financial accounting module of Supermarket ERP alone offers 6 extensive modules:
Fixed Assets

General Ledger

Accounts Payable

Accounts Receivable

Purchase

Sales
In addition to this, for efficient planning, control, and decision making, the Supermarket ERP helps businesses create budgets for their departments and cost centres and later allocate, apportion, and re-apportion them accordingly.
To ensure the managers have clear and relevant information readily available for creating decisions, the reporting module of the ERP system helps managers generate numerous reports and summaries just by a single click.
The whole financial statement of a company that is ready to be published to shareholders can be generated with a single click!
These ERP reports vary from different heads where some reports specify a single element to allow for in-depth analysis while others are summaries reflecting the overall business performance and position.
This isn't it! The Cloud Core ERP for Supermarkets offers much more!
To make a well informed decision, visit our ERP pricing and learn more about CIS Rapid ERP Implementation Plan – 25 Hours.
For more of a personal advice relating to your supermarkets, consult our ERP experts.
Or register now for a Free ERP Demo to get a hands on experience of the ERP software.