ERP Implementation is a lengthy and sensitive process. This refers to integration of your whole business to an ERP software. A complete ERP Implementation includes digitization of all company records at the moment. If proper care is not taken, the ERP Implementation could get delays which waste valuable time for your business. 
To ensure a successful ERP Implementation, you should be aware of some of the most important steps. This will be the key to your business for creating a productive working environment with your ERP Provider.
How does ERP Implementation take place?
ERP Implementation refers to the complete digitization of your company records. This means all the paperwork your company has, including files, receipts, ledgers, etc., or any data that is stored remotely or on software, is transferred to the ERP database.
It starts with the company contacting a good ERP provider. The ERP provider then visits the premises and sets out a framework for the following tasks:
Installing the ERP Software on PCs

Setting up ERP and creating databases

Custom Modules and User Interface

Creating and Updating Item Master list for inventories

Creating and Updating all Accounting Records up to data

Creating and Updating Payroll Database 

Adding Employees to the Payroll with specified details

Adding Users

and

Roles

to the ERP

Training Users on operating the ERP

Revisions and Hands On Support
Completing all these tasks take a long time for the business. Typically, an ERP Implementation can last up to a year. However, by taking productive steps, the ERP provider and the business can complete tasks within a few months and enjoy a successful ERP Implementation.
7 Steps to Successful ERP Implementation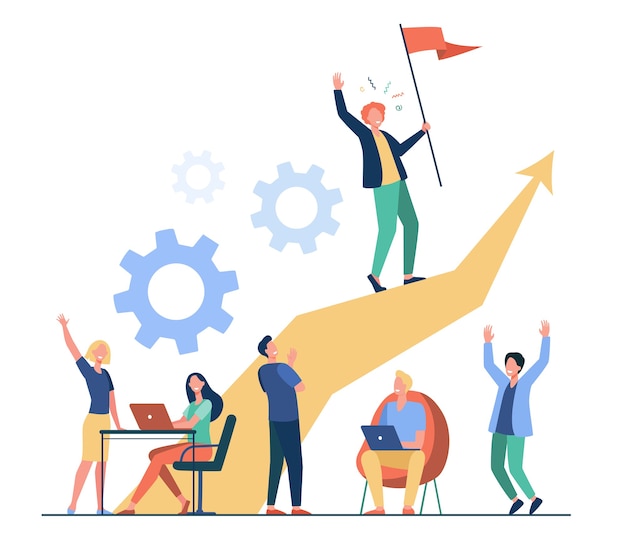 For a successful ERP Implementation, the business needs to communicate efficiently, manage helpfully, be patient, and have a cooperative approach with the ERP provider.
Only when both the parties are working at their best terms can a project be created into a successful ERP implementation.
The following steps define in-depth approaches to ensuring a successful ERP implementation.
1. More Paperwork leads to Less Paperwork
When you're working towards ERP Implementation, thorough communication is extremely important. When dealing with an ERP provider, the best practice is to create written down requirements. 
Whichever changes, order, or planning you desire, it is important to convey the message to the ERP provider in a written format that could be analysed in a better way and is more understandable than verbal communication.
2. Success Requires Change
Most businesses feel hesitant and nervous when dealing with an ERP Implementation. They do recognize the need for ERP, but when the ERP provider provides options, businesses tend to want to change as little as they can.
Change can be scary. Dynamically changing the way operations, communications, and the business' database is a lot! However, innovation brings success. Clinging on to traditional approaches isn't going to help you achieve success.
Don't be afraid of change. Think of it as a step forward. 
3.  Document Everything!
ERP Implementation revolves around digitizing your data. This data can only be efficiently transferred to the ERP if the current record is understandable and clear. 
This means to create a successful ERP Implementation, bring up all your document records. If there aren't any, try to create them. Activities during ERP Implementation should also be recorded thoroughly.
4. Leave No Man/Woman Left Behind
When a successful ERP Implementation heads up to training, ERP training staff will train all users which will need to use the ERP. If any department or employee is unavailable, it may seem cheaper to skip them and continue with the training, but in the end, it will cost you way more.
Ensure that each and everyone involved in the ERP Implementation is thoroughly involved and has no questions left unanswered!
5. Research Before Customization
Customization sure does sound fancy but costs a lot! Even if you don't have financial obstacles and can afford it, it is important to know what you're doing beforehand.
Customization involves creating your ERP the best in the industry. This includes automation of processes and tailored modules and reports. Good customization will benefit you with a competitive advantage.
However, too much can create the ERP software complex and too little may not be cost beneficial. 
Research well about your competition, their activities, processes, and skill level of your employees. Plan strategically for any major changes in operations. 
To understand ERP better, you can try out a Free ERP Demo.
Make sure you have complete control if you wish for a successful ERP Implementation.
6. More meetings = Better communication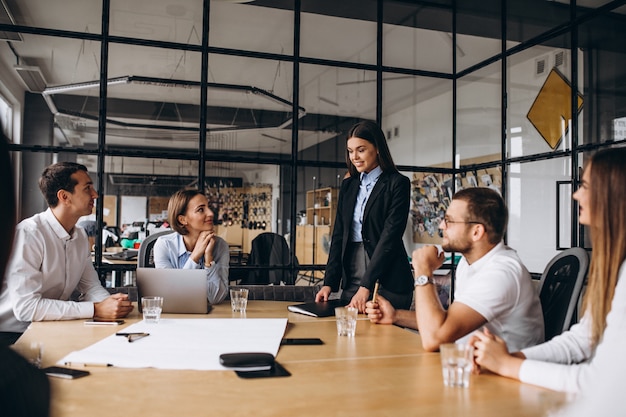 Always know for a successful ERP Implementation, all employees are equal to the change. The managers must not only communicate well with the ERP provider but also with the employees.
Weekly or Monthly meetings should be initiated where managers communicate and inform employees about changes that have been completed yet and the changes that are going to take place.
7. Step up as a Leader!
Remember, as a manager, you must ensure a successful ERP Implementation. You're responsible for any delays, communication barriers, or failures. 
This also means you have the right to make decisions. If you can say yes to expensive customizations, you can also say no to anything you don't like.
Keep reminding yourself you order the ERP provider. Never hesitate to say no or ask more questions. Thorough communications may make it lengthy, but it will ensure your business to have a successful ERP Implementation.
To get more advice on successful ERP Implementation, connect with our ERP Consultants.
Learn more about ERP Implementation: Rapid ERP Implementation – 25 Hours Plan.