Pakistan has a very large business industry that strives on many back offices handling day to day operations. Most large scale businesses hire third-party back offices for manual processes that they need. These back offices are typically responsible for data keeping, data entry, payroll, HR servicing, documentation etc. All these operations are run smoothly with an ERP for Back Offices.
ERP for Back Offices helps such administrative departments to keep large and regular projects in control and on track. 
Especially in Pakistan, the administrative industry is so rich that hundreds of multinational or foreign businesses hire Pakistani businesses as Back Office Departments.
These back offices are relatively cheap for foreign industries, however, they do demand quality assured work for their needs.
The Need of ERP for Back Offices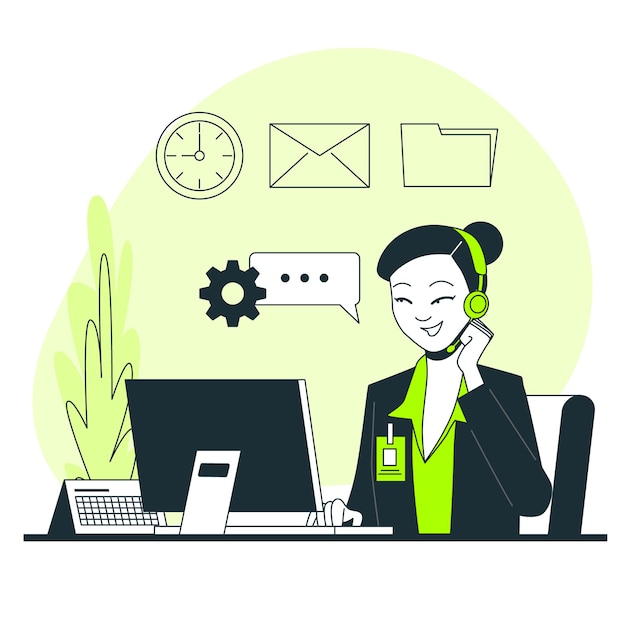 Currently, most Back Offices don't think that much out of the box to go forward for a business management software. There are two main reasons for this.
Firstly, business back offices don't primarily work on a product or service. This causes the management of a back office to undermine their potential and not think their business can aim forward to become a large scale business.
The other reason is the lack of practical ERPs. Most ERP providers in Pakistan offer On Premise ERP which are a complete but lengthy and expensive package. An On Premise ERP is better suited for large scale industries.
For SMEs, such a big ERP is too expensive to even consider. No back office administration would want to initiate a year-long ERP implementation program that costs it millions of rupees.
These reasons cause Back Offices to alternatively carry their work on in a traditional way using Excel sheets and cheap software. This causes inefficiency, brings the need to hire more and more employees, and keeps data processing risky and complex.
The Solution for Back Offices Business Management – Affordable ERP for Back Offices
Considering the situation in Pakistan where Back Offices thrived for good management software, CIS took an initiative to create an affordable yet powerful ERP for SMEs.
This ERP also needed to take into account the feasibility of an SME. Most small businesses don't have a strong plan for carrying on for years to come, which is why they're reluctant to invest a big amount on software that takes years just to be implemented.
However, without a good management system, these businesses are more likely to fail in the industry.
But- not anymore. CIS brings the ultimate solution for Back Offices. Core ERP for Back Offices.
Core ERP for Back Offices features an extremely practical framework for small administrative businesses which fulfil all their needs.
CIS Core ERP for Back Offices includes 8 featureful modules. These help manage data better and make processes smooth and efficient. 
The Core ERP is also web based, which means it runs on Cloud. The benefit of a Cloud ERP is it brings more mobility for management to easily access the company's data remotely and keeps the data secure.
Keeping in mind the short term structures for start up businesses, CIS ERP for Back Offices is based on a SaaS module initiated with a rapid implementation plan.
Featureful Modules of the Cloud ERP for Back Offices
Cloud ERP for Back Offices includes 8 useful modules that help organize and manage data practically and efficiently. These modules include:
General Ledger

Accounts Receivable

Accounts Payable

Inventory

Fixed Assets

Purchase

Sales

Payroll
These modules bring a complete package for any back office business to process accounting, payroll, management, and reporting for any businesses.
The powerful inventory module is more than capable of handling extensive tasks such as supply chain management while added on with procurement processing through the purchase module, ERP for Back Offices can do just about anything.
Rapid 25 Hours Implementation Plan
Considering SMEs need for management software that can be implemented quickly and efficiently, Core Cloud ERP for Back Offices features an extremely quick implementation plan which helps an administrative business completely be trained for the ERP and get their records in a completely digital format.
The 25 hours Rapid ERP Implementation plan framework includes conversion hours where all the physical data of the Back Office is transferred into a digital format in the Core ERP.
After that, proper Accounting Records are created with the creation of their initial balances.
Meanwhile, the data entry and data processing in the ERP is also trained to the business employees by skilled ERP consultants of CIS.
And to ensure no error is made, each activity in ERP Implementation in Back Offices is verified twice at the client's and CIS's end.
Affordable Monthly Payments
CIS Core Cloud ERP for Back Offices has a monthly payments framework that any administrative office can easily subscribe to or cancel whenever they want.
These monthly payments are on a SaaS model which ensures the service of providing your business with an ERP remains consistent and qualitative.
Updates to the software, issues that you may deal with, or any further training required to the business are handled by our ERP support team.
The Core ERP for Back Offices starts from just Rs. 10,000/month.
This makes it affordable for more and more businesses to implement an ERP without worrying about expensive costs and time. If a business doesn't plan for the long term, the amount spent on the ERP is not wasted but the subscription can simply be cancelled.
Learn more about our affordable ERP pricing plans.
If you want to get a hands-on experience on the ERP beforehand, register now for a Free ERP online demo.