Nowadays, businesses want to ease their tasks and operate efficiently. With all the digital advancements, small businesses want to enlarge. A Cloud ERP helps to reduce their manual workload. Organizations can invest their time in more productive things that help them take their businesses to new heights. 
Market share analysis of 2019 showed a 9% growth with mostly advancements towards cloud ERP software rather than the on-premises ERP. Market share of ERP software increased by 4% in 2020. Even in pandemic times, ERP software had outstanding growth. 
Businesses and IT sector professionals believe ERP is the primary investment that helps start-ups cut off the hard work and increase productivity with the help of modern systems. 
ERP helps in streamlined processes and makes communication easy. Different teams of the same industry can work on the same system. It helps in creating a smooth workflow. A cloud ERP by CIS provides extensive features that include;
Chart Of Accounts divisions up to 10 levels (at most only 3 levels are provided by most ERP providers)

Vertical Integration with subsidiaries, multiple projects, products, or by-product business

Business Partners

End Level Approval

Easy and Efficient expenses summaries with Cost Center/Location/Department divisions
Cloud ERP with an Easy-to-use Interface and Advanced Training
"Time is money". An ERP system saves time with a smooth workflow. It reduces floor time as all the information is available on the server. Person(s) don't have to move to other departments to acquire information.
Customer Resource Management (CRM), Human Resource Management (HRM), and other systems that help in managing daily tasks were available on the cloud. ERP came on a cloud-based technology after the research as it is more complex than other systems. 
Cloud-based ERP comes with its challenges like any other software. The biggest challenge is internet connectivity. A business needs a stable internet connection as ERP won't be usable without good connectivity.
Cloud ERP by CIS comes up with regular updates to make it easier to use. CIS turns your business complexities into efficiency. Businesses are shifting to cloud-based ERP as it automates their task. Earlier, they used spreadsheets.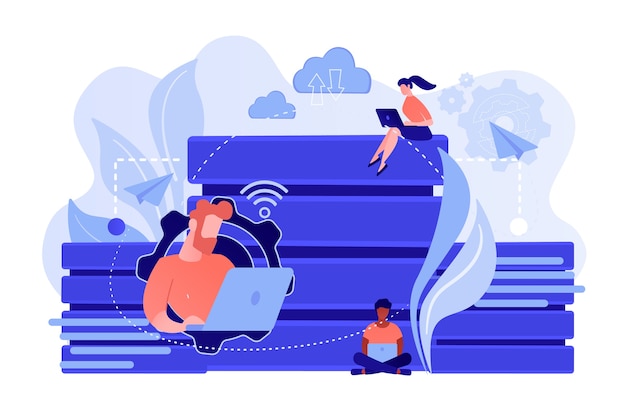 Cloud ERP with Multiple Benefits
ERP has a lot of benefits. Traditional ERP that is installed on-premises has its benefits. However, small business owners require cloud ERP software so that they can manage their business from wherever they want. Pakistan is growing with many start-ups and all the new SMEs need to do is invest in cloud ERP to automate their task.
CIS ERP provides the businesses, industries, and corporate sector with the best and advanced cloud ERP. It brings many features that benefit your business in multiple ways;
Keep your ERP always Updated
Globalization is on the rise. The world is moving real quick. Businesses need to catch up with updated systems that increase efficiency and productivity. Continuous updates help a business to grow and automate its task. It also helps to be competitive in the longer run.
Keep an eye on your Business with Cloud ERP remotely
You can keep a look at analysis and reports of your business from anywhere and at any time you want. Cloud ERP allows in keeping a complete track and helps the business to grow. You can work from home, traveling or work during hours when systems are under maintenance. These cloud ERP systems need less time to be implemented. 
Business growth is important. This is why small businesses choose cloud ERP mostly as it requires less time in implementation and can be accessed remotely with a stable internet connection.
Integration with other systems
On-premises ERP is difficult to install and can't be integrated into other amazing features. Cloud  ERP helps you grow your business remotely and also allows several integrations. 
CIS Cloud ERP allows several updates and integration with software such as CRM and HRM to manage the business efficiently and enhance the quality.
Easy to Implement with a Cheaper Cost
Cloud ERP is easy to implement and is less costly. CIS ERP packages start from RS, 5000/month and provide amazing features with training and support. 
Businesses starting up or SMEs need ERP at lower costs and work efficiently. Pakistani SMEs can get ERP and manage their business easily with CIS.
Upgrade to the Best Cloud ERP in Pakistan
CIS ERP isn't primarily a popular ERP software just for its innovative ERP implementation plans, but also because of the quality standard of our product which is the best.
While most popular ERP vendors come up with only an On-Premises ERP option, CIS ERP provides you with two options to choose from: Cloud ERP and On-Premise ERP. Both are integrated with the cloud so both ways you can access your web-based ERP software remotely.
Our Cloud ERP is also the most featureful ERP in the market, which makes it the most useful. Businesses can benefit with better efficiency and productivity when the ERP they use provides them with one of the most innovative features.
For a demo. Visit our site and sign up for a 30-day free trial.
Implement the best ERP with expert consultation and training at minimal charges and enhance your business with automation and a robust system.