Enterprise Resource Planning (ERP)- an important factor to your business growth. What is ERP and Why does a business need it? Large industries and organizations with hundreds of workers and managers may find it difficult to contact different departments regularly. This is where ERP systems play an important role.
ERP makes it easy for the people in an industry or organization to communicate their work. For example, a Production manager can input a raw material needed in inventory, or else production will stop. The Purchase team will receive a notification and buy it from the supplier. They will be able to create invoices or Bill of Materials (BOM) using the same ERP. The Accounts management team can automate tax calculations. 
This is just a small exchange of communication and the advantage of ERP which helps in a proper workflow. An organization can operate systematically through an ERP System.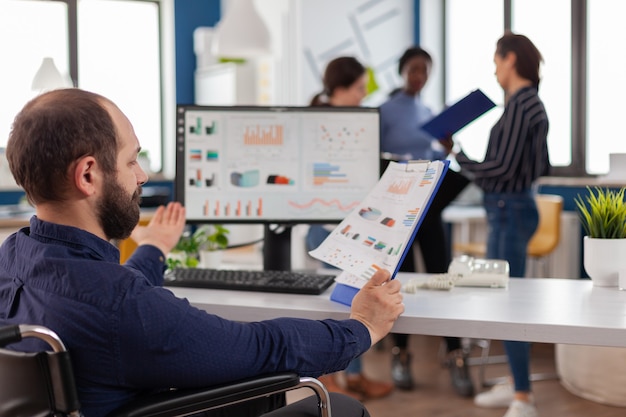 Two Types of ERP Systems: Traditional ERP and Cloud ERP
ERP systems have two major types. They are both different and efficient. Both have advantages and disadvantages. We bring you the difference between two ERPs and help you choose the right one for your scale of business.
Traditional ERP System:
Traditional ERP is also known as On-Premises ERP needs to be installed and implemented in-house. It provides companies with better security and privacy as they can store their data on an internal server.
Just like other software and system, a traditional ERP comes with its benefits;
Security of Data:
A traditional ERP system helps in the protection and privacy of data as it is stored on local servers. Your ERP system provider can add extensive security features to the existing system.
Complete Ownership
On-premises is also known as a traditional ERP that gives you complete ownership once it is installed by your system provider. The changes can be made by the company only as the company is the sole owner. Your system provider will not be able to make changes that you don't want in your ERP system.
One-Time Investment
A traditional ERP costs one time only. You can have little maintenance costs from time to time but in a long term, it is a one-time cost. You can use it as long as you want.
No Connectivity issues
You can not face any connectivity issues as it would be installed physically. It will be running on the company's network connectivity.
Cloud-based ERP System
Cloud ERP is a software as a Service (SaaS) program. The vendors can change or update the system and the businesses can use it online from anywhere they want.
Cloud ERP has its advantages which are featured below:
Low Costs
It costs way cheaper than the traditional ERP system. CIS is an ERP solution provider and its Cloud ERP prices start from as low as 5000 PKR/month. It is available online and runs on the vendor server.
Access Remotely
You can access the cloud ERP from anywhere you want at your convenience and manage it accordingly.
Reduces Work-Load
The vendor makes necessary changes and fixes. IT support of the company can work on other problems and be more productive.
Quick analytics
It's the middle of a night and you want to see the analytics and reports of your business teams? A cloud ERP helps you access real-time analytics of your business from your home online. This is the most important benefit of the Cloud ERP along with the cheaper starting up cost.
Cloud vs Traditional ERP Systems
There are many differences between the two ERP systems. They have different costs and different implementation methods. Both the ERP systems require different levels of skill and expertise to operate.
Deployment and Installation- Cloud vs Traditional ERP System
Traditional ERP has very expensive Deployment costs. It requires different servers, software, and hardware installation. 
Cloud ERP does not require separate ERP installation. It is provided by the vendors such as CIS online on monthly payments.
Total Costs of ERP Systems Ownership- Cloud vs Traditional ERP System
Cloud ERP is a software as a service (SaaS) system which costs monthly, quarterly, or yearly depending on the vendor's packages. It may require additional costs for training and implementation.
CIS gives a free demo for 30 days and affordable monthly packages. 
Traditional ERP has huge implementation costs. It is a long-term investment and requires expert training. Cloud ERP is cheaper and you can use it with complete vendor support. The Companies looking for long-term ERP implementation should deploy traditional ERP at a one-time cost.
Data Security- Cloud vs Traditional ERP System
With mostly data stored on an ERP, it is a huge risk regarding data privacy. Traditional ERP runs within a company and internal network servers. The Companies should make policies and set protocols regarding data protection. 
The Cloud ERP is managed by the vendor. Since the data is online, CIS provides the best cloud ERP system to companies with complete data privacy and ensures secure management. 
Connectivity- Cloud vs Traditional ERP System
When you are using a cloud-based ERP system, you need complete connectivity to the internet. You need a good internet connection constantly to use a cloud ERP.
Traditional ERP is deployed within the office premises. They work by local server connections. Moreover, in this ERP you can use it in the company while being offline.
Implementation – Cloud vs Traditional ERP System
Implementation of a cloud ERP system is easier as it is already available online. Vendors don't make major changes to the cloud ERP. Minor changes made are accessible to the users. Moreover, it can be used by companies online from wherever they want.
Traditional ERP system requires a lot of time in implementation. It can take months and then it is more complex. IT requires professional training as well.
Why Choose CIS Cloud ERP System?
CIS cloud ERP is one of the best ERP systems. It includes 8 different modules:
Accounts Receivable

Accounts Payable

Sales

Purchases

Inventory

Fixed Assets

Reporting

General Ledger
Businesses can choose to have additional features such as payroll in their cloud ERP. CIS has professional ERP consultants to assist you with cloud ERP training and provide you with the best Software as a service.
To learn more about choosing the right ERP for you, find out about ERP Pricing Plans.