ERP System in Pakistan (Enterprise Resource Planning) are in use by Pakistani businesses for decades. The idea for ERP was generated when in the late '90s when businesses globally were expanding and facing many issues with it. This was practised after the economic depression post-world war/Independence.
The global economy was booming, computers were in, and businesses had everything to expand, however the management issues following expansions halted many of the largest business operations. 
As businesses grew bigger, they filled more employees, more operations, more managers even, but managing a business as a whole was extremely difficult. 
This is when people invested in ERP Systems. These systems were designed to integrate a business' data into a single database and help management.
With time, the systems were updated, and the most recent version of an ERP System in Pakistan is ERP Software.
What is an ERP Software?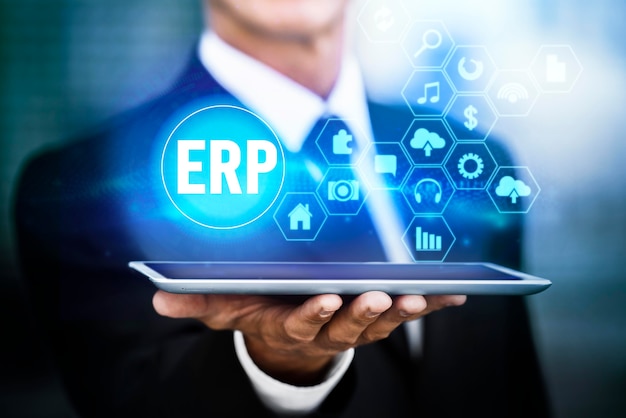 An ERP Software is an ERP system in the form of software that is installed on a computer device and generates, tracks, and maintains the business data in a machine. The ERP software is used by employees, managers, and owners of businesses to extract data and reports. A good ERP system in Pakistan helps streamline business operations and minimize communication obstacles in between the chain of command of a business.
Which Businesses Need ERP System In Pakistan?
The business industry of Pakistan has been on the rise for many years. However, there are still very few businesses that are accomplishing a good name in the global market. This was largely due to the lack of technologies in businesses.
Over time, the Pakistani IT industry also bloomed and now businesses have started to integrate good IT solutions into their businesses, such as ERP System in Pakistan.
Currently, there are hundreds of businesses with very good potential to succeed that could be helped with an ERP System in Pakistan.
The main business industries we found that had businesses that could use ERP to the maximum and see a good boost in productivity and profitability are as follows:
1. Health Care
Health care businesses, also mostly known for hospitals, are an important part of an economy. Over time as Pakistan got more and more developed, more and more healthcare businesses and services opened up in Pakistan. Currently, the health care department of Pakistan is considered so good that it has one of the biggest hospitals in the world.
These leading businesses now follow many health care businesses that are on the right track and could expand efficiently with an ERP system in Pakistan.
The businesses include Pharmacies, Blood Banks, Research Centers, Laboratories, and Hospitals.
All these businesses deal with hundreds of clients every day and need good customer profiling data. Their inventories span over thousands of items that need to be carefully managed. Their involved labour is mostly classified making a complex chain of command which needs to be properly supervised. Hospitals need efficient bed management to smoothly allot ward admissions. 
All these issues bring rise to the need for a modern Hospital ERP software that could manage all these operations indefinitely and help a healthcare business grow.
2. Hospitality
The need for hospitality businesses has risen with time in Pakistan. More and more foreigners now visit Pakistan, while local travel is also at its peak. The hospitality industry in Pakistan has responded well to it with many hotels, motels, and hostels opening up in the country now.
These establishments need a good ERP system in Pakistan to achieve the success which could help them grow. Hospitality businesses are all about good management. Good management directly produces customers satisfaction.
A modern ERP system in Pakistan could help hospitality businesses with better rooms management, finance calculations and reports, automation of repeated processes, smoother staff management, and create a shared connection between all employees.
3. Professional Services
Professional services have the main goal of good profitability. These businesses directly deal with clients and produce a tailored product for them, with each client demanding something different.
A Good ERP System in Pakistan is capable of helping professional service businesses with their intelligent financial modules. Said professionals can have complete control over their business and easily oversee their expenditures and cash flow. Reporting module also assists in generating reports that are extremely helpful in financial and long term decision making.
4. Refineries
Pakistan is a hub of extraction refineries. Namely, the most popular ones spread on a mass scale are oil and sugar refineries.
Refineries involve a huge premise(s), a large number of employees, are mostly segregated into branches and deal with hundreds of business partners.
ERP helps refineries ease their large scale processes by proficiently managing their vast inventories, accounting for thousands of assets, supervising and connecting all employees, and creating a shared database that is used by all branches and can generate branch wise reports.
5. Manufacturing & Distribution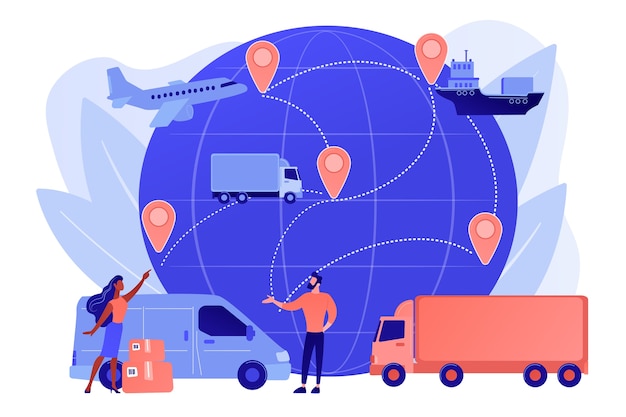 With so many businesses residing in Pakistan, the business industry is now full of manufacturing and distribution businesses.
These businesses tend to deal with hundreds of clients every day, have repeated processes, and order inventories on a very large scale.
An ERP system in Pakistan can help such businesses with better supply chain management, business partner relationships, B2B transactions, easy and automated procurement process, and efficient inventory control to ensure no shortage or over-stocking.
6. Construction
With a very profitable real estate industry, construction businesses are scattered all around the country. These businesses are mainly in the form of groups and partake in multiple projects at the same time. Each project requires different labour, finances, and inventory.
Good ERP enables these groups to smoothly manage all projects, assign different budgets, generate project-wise reports, and automate repeated tasks to enable focus on client demands.
7. Non-Profit Organizations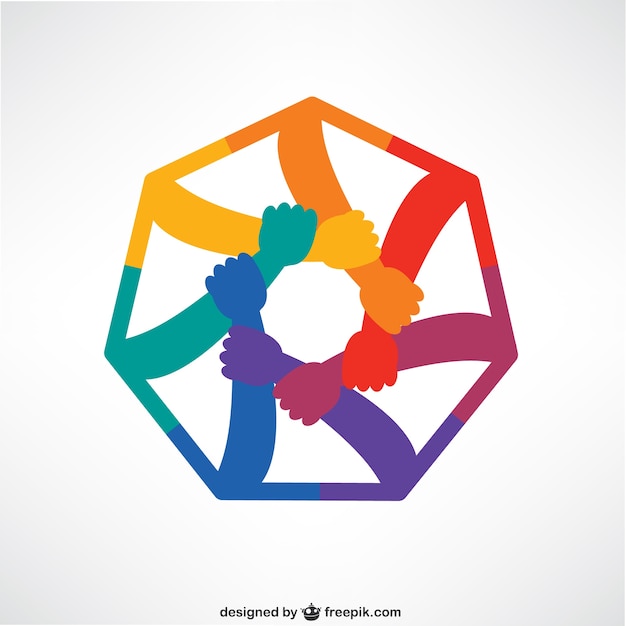 Pakistan is one of the largest havens for NPOs. From hospitals to construction, each industry has blooming NPOs that deal with donations and produce cost-effective services. NPOs essentially need good Accounting software that keeps track of all financing and generates reports that could help bring up innovative cost-effective ideas.
ERP system in Pakistan is more than capable of thorough accounting and HR management for employees. It also generates extremely useful reports that could show transparent accounting to donators and help management with good decision making.